GET YOUR USIM ALUMNI CARD TODAY!

Let's grab this opportunity. If you haven't got your USIM Alumni Card yet then request it now. If you're a current student, you will receive your card automatically at the end of your study.
How can I get my USIM ALUMNI Card?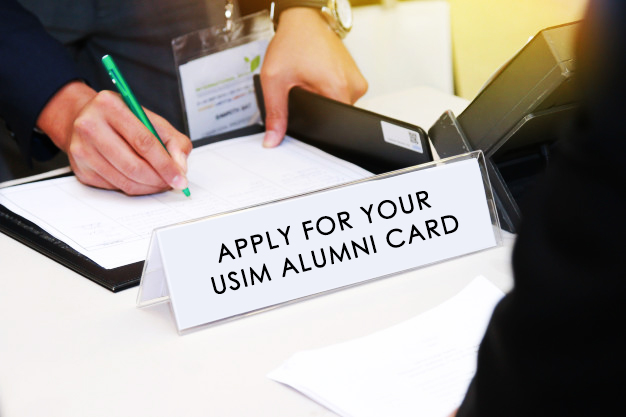 USIM alumni need to come in person or send a representative to the office of the Alumni and Career Center, USIM.

Alumni need to fill in the form provided and make a payment (RM10) for the card administration fee.

The card will be obtained as soon as all the requirements are met.

Lost / Damage Card Replacement : RM 20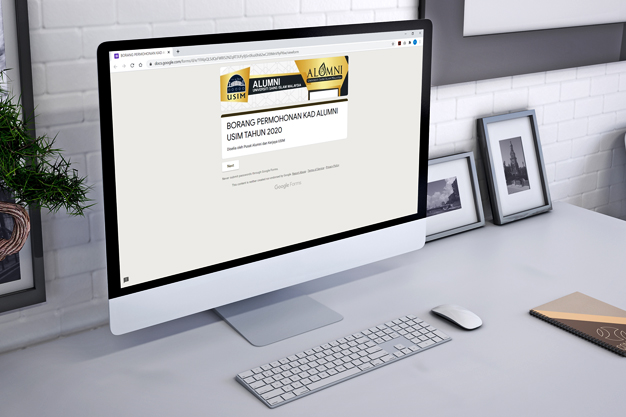 Fill the form below.

Make a payment (RM20) by EFT / MEPS IBG based on the following details:

Beneficiary Name : Universiti Sains Islam Malaysia (USIM)
USIM Account Number : 05058010008884
Bank: Bank Islam Malaysia Berhad (BIMB)

Send proof of payment to Alumni and Career Center via :

Wait for the card to arrive at home / office.

Lost / Damage Card Replacement : RM 30
USIM ALUMNI CARD offer alumni a great discount

shopping at

MYDIN Hypermarkets.
We are working on more rewards for you.
Please be informed that Alumni Card Printing will use existing photos in Alumni records. If Alumni want to use a new photo, please email or whatsapp passport-sized photo to the email address and phone number above.